04-20-2016 – Sabbath Message – Yahuah's Path of Purpose
Shabbat Shalom Fellow Believers,
Yahuah's Path of Purpose
Well we are about to celebrate the last Sabbath of the Year, with the true Rosh Hashanah (Beginning of the Year) posed to commence two days later on the Gregorian day 04-22-2016.
To all readers out there who feel they don't have a purpose. . . Could there be a wonderful, noble purpose for your life? YES. There already is. You may not have discovered it yet, but Yahuah is quite clear about it. Here is his view of the matter.
"For I know the plans I have for you, declares Yahuah, plans to prosper you and not to harm you, plans to give you a confident expectation and an (ETERNAL) future." YirmeYAHU (Jeremiah) 29:11.   
It is the Rosh Hashanah that lays out the qadosh (set-apart) Feasts of Yahuah for the entire Year according to the full New Moon Day. These include His full New Moon Days; Seventh-day Sabbaths as counted from each full New Moon; and each of the qadosh Feast Days.  
It is the qadosh Feasts of Yahuah that illustrate Yahuah's undying and unfathomable love for you and me. For each of these specific worship appointments in time, lay out from Aleph to Tav (Alpha and Omega) His entire plan of SALVATION to SAVE mankind from sin and certain death.
These qadosh Feasts are YAHUAH'S personal guarantee that HE, the CREATOR OF ALL THINGS, has an ETERNAL PLAN FOR YOUR LIFE.
This is why the qadosh Feast Days cycle through each year to keep this most imperative ETERNAL PROSPECT ever before our minds in a systematic format.  It follows the pathway of LAMB of Yahuah throughout the Temple, illustrating His single method of restoring mankind.
Thus, it is the qadosh Feasts that give you purpose, not only to synchronize your life and worship with Him today alongside the LAMB, our MessiYAH.  But it also is designed to prepare you for the ETERNAL FUTURE beyond the grave/and earthly kingdom.

These are they which follow the Lamb whither soever he goes.  Hagilu Naton Elohim (Revelation) 14:4

By eliminating the qadosh Feast Days, full New Moon Days and Sabbaths as all of the

"Christianized Churches"

have done, they have effectively removed the only pathway to Eternal Life from the knowledge of their followers. Yet, looking back, we can see how far we have come thus far by the compassion of our MessiYah. As through a looking glass, we see the Pied Piper at work and hear the tantalizing melody that calls all who are not seeking truth as for buried treasure to go over the cliff to destruction.  For compassionate Yahuah is calling His people from all walks of life and out of all religious organizations to follow Him and not Jewish Fables or the traditions of men (Titus 1:14) that are surplus today.
If you are like the rest of us, it is difficult at best to lift our eyes, while we each struggle with the problems in this world, be it relational, financial, or infirmity.  But if we resolve to elevate our minds to dwell only upon the things of ETERNAL WEIGHT by daily quoting promises and following the set-apart days that Yahuah has prepared for those who love Him, we will find REST for our hearts and minds. We will experience YAHUSHALOM, Yahuah's PEACE. We shall sta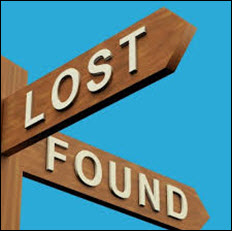 nd upon MOUNT ZION, no matter where we live, for the very reason that we enter into covenant with the KING of KINGS (Melek of Meleks) to obey His Torah with its statutes (time system) and laws.
We will find our true PURPOSE when we realize that we are called according to His. Praise Yahuah!
And we know that all things work together for good to them that love Yahuah, to them who are the called according to his purpose.  Romans 8:28
Make this your confident expectation and eternal purpose by choosing Yahuah's purpose for your life today!
Rejoice, and be exceeding glad: for great is your reward in the shamayim (heaven). . .   MatithYAHU (Matthew) 5:12

Rejoice ye in that day, and leap for joy: for, behold, your reward is great in the shamayim (heaven). . .  LukAH (Luke) 6:23

But as it is written, eye has not seen, nor ear heard, neither has entered into the heart of man, the things which Yahuah has prepared for them that love Him.  1 Corinthians 2:9
---
Additional reading in preparation for upcoming qadosh Feast Days:
Rosh Hashanah
Exo 12:2  ThisH2088 monthH2320 shall be unto you the beginningH7218 of months:H2320 itH1931 shall be the firstH7223 monthH2320 of the yearH8141 to you.
In the verse above the word rosh is used twice, once for the beginning (H7218 Rosh) of lunar months (H2320 chodesh), and then for the first (H7223 rishon or roshon) of the year (H8141 shanah).   So we have it on good authority that the set-apart New Year commences in spring and not in the fall according to Jewish tradition.  After all, who are you going to believe Yahuah or the modern Jews?
---
Articles that speak to the subject of the New Year and the upcoming Passover
SONG:  YAHUAH BLESS YOU AND KEEP YOU ~ Kerry Alexander
Baruk hashem Yahusha ha Mashiach! (Bless the name of Yahusha the Messiah!)

Kerrie French
The Creators Calendar Team