2016-01-31 Sabbath Message – WAR ROOM
Shabbat Shalom Fellow Believers,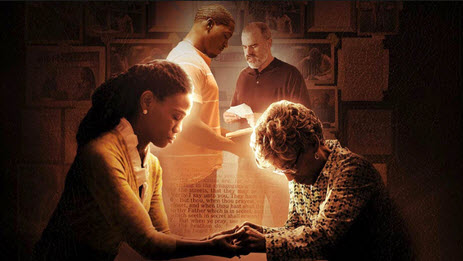 Do you have a WAR ROOM, a strategic place where the enemy is thwarted and in retreat? Is it a place were miracles happen? Is it a place where relationships are repaired, and a place where lives are changed? While the world around us seems to claim PEACE or postures for BATTLE with flesh and blood, there is only one strategic battle plan, it is the one that takes us to our knees in the secret place before the Eternal Father and Son, to recognize the enemy is spiritual, the Principalities of Darkness.
My husband and I watched a most touching video last night. We liked it so much, we watched it again today. It is called "WAR ROOM." I can't recommend this video enough. This motion picture's value far out-weighs the one critique I had that all references to the Eternal Father and Son were "Lord God" and "Jesus Christ." BUT DO NOT LET THIS DETER YOU, FOR THE PRINCIPLES ARE ETERNAL. IT IS THE ONLY STRATEGIC BATTLE PLAN TO WAGE WAR WITH THE ENEMY OF SOULS.
The thief does not come except to steal, and to kill, and to destroy. I have come that they may have life, and that they may have it more abundantly. John 10:10
Video Description:
Filled with heart, humor, and wit, "War Room" follows Tony and Elizabeth, a couple who seemingly have it all—good jobs, a beautiful daughter, and their dream home. But their appearances are deceiving: Tony relishes in his professional success and flirts with temptation, while Elizabeth resigns herself to increasing bitterness. Their marriage is on the verge of crumbling until their lives take an unexpected turn. When Elizabeth meets Miss Clara, she challenges Elizabeth to create a battle plan of prayer for her family by establishing a "war room." This new film from the Kendrick brothers is a vivid reminder that prayer is powerful weapon.
"War Room" is a terrific movie, gripping and inspiring! It has that dynamic mix of good acting, an interesting story line, and humor tossed in at the right moments." – From the Dove review.
Rent this video this week and let me know it effect upon you and your family.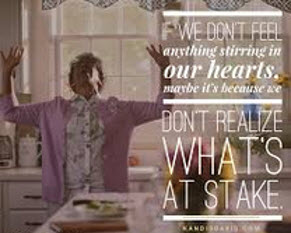 We must be in constant remembrance that the Word of Yahuah is the SWORD that we are to regularly wield against the enemy. Take the time to begin memorizing Scripture Promises and say them out loud to Yahuah and the enemy. For by the grace of Yahuah we can reclaim lost ground for Him. Yahusha is the resurrection and the life, and in Him LOVE, JOY, PEACE, PATIENCE, KINDNESS, SELF-CONTROL and OBEDIENCE may all be resurrected in us and our loved ones.
Be sober, be vigilant; because your adversary the devil, as a roaring lion, walks about, seeking whom he may devour. 1 Peter 5:8

Put on the whole armor of Yahuah that ye may be able to stand against the wiles of the devil. Ephesians 6:11

If they have persecuted me, they will also persecute you. John 15:20

When the enemy shall come in like a flood, the Ruach (Spirit) of Yahuah shall lift up a standard against him. Isaiah 59:19

For the weapons of our warfare are not worldly but have divine power to destroy strongholds. We destroy arguments and every proud obstacle to the knowledge of Yahuah, and take every thought captive to obey the Messiah. 2 Corinthians 10:4, 5

And that, knowing the time, that now it is high time to awake out of sleep: for now is our salvation nearer than when we believed. The night is far spent, the day is at hand: let us therefore cast off the works of darkness, and let us put on the armor of LIGHT. Romans 13:11, 12

Fear thou not; for I am with thee: be not dismayed; for I am thy Alahim: I will strengthen thee; yea, I will help thee; yea, I will uphold thee with the right hand of my righteousness. Isaiah 41:10

We are honored in tribulations also: knowing that tribulation works patience; and patience, experience, and experience, assurance. Romans 5:3, 4

Not by might, nor by power, but by my Ruach (Spirit), says Yahuah of hosts. Zechariah 4:6

Yahuah is good, a strong hold in the day of trouble; and He knows them that trust in Him. Nahum 1:7

For I am persuaded, that neither death, or life, nor divine messengers, nor principalities, nor powers, nor things present, nor things to come, nor height, nor depth, nor any other creature, shall be able to separate us from the love of Yahuah, which is in Yahusha the Messiah, our Master. Romans 8:38, 39
SONG: Find You On My Knees – Kari Jobe
May our Eternal Father and Son have mercy on us all as we Battle on our knees under His BANNER OF TRUTH!

 

Kerrie French, The Creator's Calendar