2016-02-21 – Sabbath Message – Pray with Confident Expectation
Shabbat Shalom Fellow Believers…
For I know the thoughts that I think toward you, says Yahuah, thoughts of peace and not of evil, to give you a future and a confident expectation (hope). Then you will call upon Me and go and pray to Me, and I will listen to you. And you will seek Me and find Me, when you search for Me with all your heart. I will be found by you, says Yahuah… Jeremiah 29:11-14
I have a question for you.
When you pray, do you EXPECT an answer? Maybe that sounds silly because why would you pray if you didn't? And yet, I'm aware that there are many times that I've prayed with very little expectation that I would still receive an answer.
Sometimes I've treated prayer like one more option to "cover my bases" just in case Yahuah is in the "mood" to drop down an answer on my head. In case not, at least I tried. That's no way to pray! How do we get into such faulty thinking?
"In the morning, O Yahuah, you hear my voice; in the morning I lay my requests before you and wait in expectation." Psalm 5:3
Now that's the ticket. We are to wait in confident expectation.
Expectation assumes that we have been heard.
Expectation assumes that Yahuah WILL answer.
Expectation means CONFIDENT TRUST

(faith)

is at work.
Yes, sometimes we have to wait.
In our "drive-through … vending machine" culture; that doesn't sit well with us. Maybe we would rather not expect too much than to chance disappointment. But that is not confident trust, and Yahuah tells us that without confident trust (faith) it is impossible to please him.
Hebrews 11:6 says, "But without confident trust (faith) it is impossible to please Him, for he who comes to the Eternal Father must believe that He is, and that He is a rewarder of those who diligently seek Him."
Let's get in the habit of believing that Yahuah hears every prayer. Not only that, He delights in answering and He will answer. He doesn't have to be in the mood – He's always in the mood because we are His Beloved children.  Excerpt is from: www.hannahscupboard.com
"Ah, Yahuah Alahim! Behold, You have made the shamayim (heavens) and the earth by Your great power and outstretched arm. There is nothing too hard for You." Jeremiah 32:17

Jeremiah 33:3 says; "Call to Me, and I will answer you, and show you great and mighty things, which you do not know."
Expect an answer from the Eternal Father and Son…
We must realize that there are times when the answer to our prayer isn't what we thought was in our best interest and what we really wanted to hear; but it was given for our good. That can be a hard "pill" to swallow; but it is Yahuah's way of refining us and allowing us the freedom to choose His way and His way only. He sees the BIG picture …praise His NAME!
If My people who are called by My name [Yahuah] will humble themselves, and pray and seek My face, and turn from their wicked ways, then I will hear from the shamayim, and will forgive their sin and heal their land. 2 Chronicles 7:14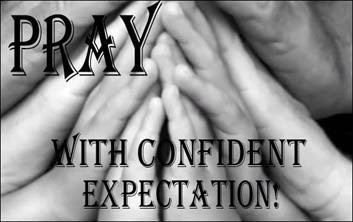 SONG: If my people – KnowHisName55
https://www.youtube.com/watch?v=Zi4oROVg1zk

Respectfully prepared by Debbie of The Creator's Calendar Team
Today's feature article is titled, "Scripture's Weight of Evidence."