ALL THINGS PASSOVER
---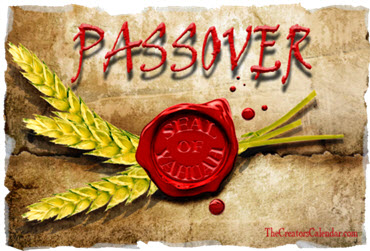 PASSOVER – The True Sign and Seal of Yahuah
Passover shall be a sign to you that the Torah is in your mouth. No Passover, no Torah, and no future beyond the grave!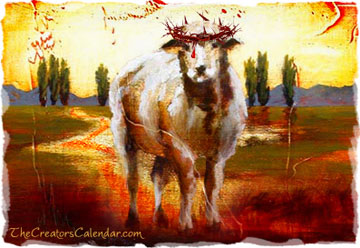 Passover's Blood Stained Trail of Promise
By retracing the events of Passover's blood stained trail of promise back to Eden, we discover it is the self-same guaranteed assurance for the obedient of an eternity beyond the grave.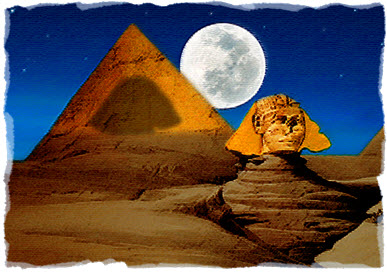 Restoring the Creator's Calendar
Just prior to the exodus from Egypt, Yahuah restored the Creator's Calendar to Moses and Aaron along with all who sought release from bondage or desired leading to the Promised Land.  Today history is repeating itself, to fulfill all things.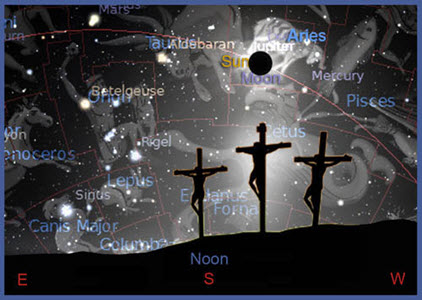 The Sun was Darkened from the Sixth to the Ninth Hour
Here you will discover that the darkened sun, from noon to 3:00 PM in Jerusalem on the 14th of Aviv, was none other than a solar eclipse.  This occurs only when the dark conjunction lunar phase comes between the earth and the sun.  By extension, 14 days earlier the full moon was the true New Moon.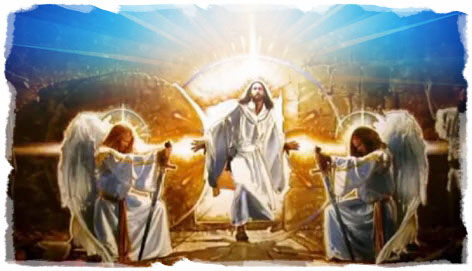 Because Yahusha Lives!
The 2,000 year-old story is true about the Beloved Son who laid down His life for mankind. But arose the third day as promised to give the promise of eternal life to all who follow Him.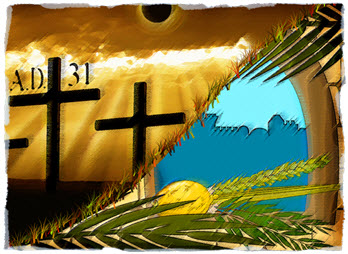 Passover to Tabernacles Calendar Challenge
The Passover to Tabernacles calendar challenge is a simple test you can use to demonstrate which day is the true seventh-day Sabbath.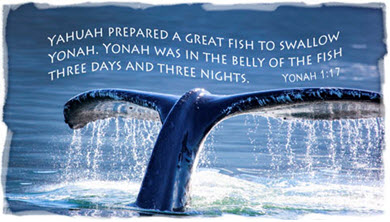 Three Days and Three Nights
Three days and three nights was the appointed SIGN of Yahusha our Messiah. It was to be the riddle and time-centric icon that synchronized the true Messiah and original calendar model to His trusting and obedient followers.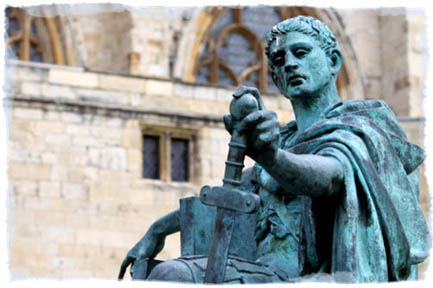 Constantine's Easter Controversy with the Obedient Quartodecimen
Equipped with his newly fabricated calendar and Easter Sunday, Constantine's Easter Controversy with the Quartodecimen targeted the Messiah's obedient followers.  These were the last remaining obedient of earth who counted 14 days to Passover from the full moon, when it was still the New Moon.  They also kept only a lunar Sabbath.  For Saturday and Sabbath were never synonymous terms prior to Constantine's new calendar and captive Yahudahim (Jews).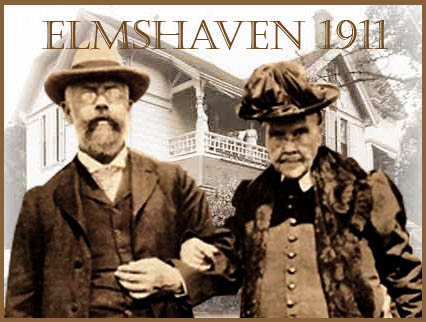 The Great Easter Controversy Cover-up
Discover the the details of the great Easter controversy cover-up of 1911. It was conducted by two Adventist leaders who were determined to hide the lunar Sabbath evidence as they removed all ties to it in their published book.