Behavioral Conditioning Agenda
Shabbat Shalom Fellow Truth Seekers,
PRAISE YAHUSHA HAMASHIACH for all He has done to rescue and prepare a pathway out of the mess this demonic world has created.  He died that you and I may receive pardon for sin and a new life in RIGHTEOUSNESS for all eternity.  HALLELUYAH!!!
Prayers for all of you ascend daily, and I seek continual prayer for my daughter struggling with depression and addiction.  I can report that miracles are resultant beyond our wildest dreams that are opening doors and preparing a pathway to healing. Thank you and Praise Yahuah!
"But now, thus says YAHUAH who created you, O YAHcob, and He who formed you, O YAHishraEL: "Fear Not for I have redeemed you; I have called you by your name; you are Mine. When you pass through the waters, I will be with you; and through the rivers, they shall not overflow you.  When you walk through the fire, you shall not be burned, nor shall the flame scorch you."  YAHshaYAHU (Isaiah) 43:1-2

---
 Behavioral Conditioning Agenda
Baptist Minister Research and Discoveries
Below are three links to three sequential sermons by Baptist Minister Charles Lawson, who is doing the unthinkable.  He is actually preparing his congregation for what lies ahead in the near future.  He is studying and sharing his discoveries regarding the underlying elite agenda of Behavioral Conditioning for America as it relates to the reasons for the promotion of Evolution and the Gay, Lesbian, and Transgendered movement.  THIS IS A MUST WATCH.
Here you will find the common denominator.  While it may not surprise you, what we are seeing develop before our eyes in mere Nano seconds, it is beyond the Scriptural proportions that required the swift judgment of YAHUAH.  We are beholding an unprecedented affront to the Scripture's only antidote to sin, addiction, and depravity.  Now is the time to stand for YAHUAH and remain on the pathway He has provided through YAHUSHA HAMASHIACH.
Folks the judgment is His not ours to execute.  Our part is to flee from any connection to the world and its BIG BROTHER agenda.  There will be only two choices: 1) to belong to the WORLD (SATAN) or; 2) to become a citizen of the KINGDOM OF THE NEW YAHRUSHALOM OF YAHUSHA'S SALVATION.
#1 – Queen of Heaven: Transgender Agenda – Part 1 (45min)

#2 – Queen of Heaven: Transgender Agenda – Part 2 (45min)
Pope Francis' Words Echo Through TIME
Here is revealed the agenda for all the "CHRISTIAN CHURCHES" who will soon UNITE under CATHOLICISM. This is necessary to bring this massive group into submission and ultimately usher them through the gates of hell to unite in the WORLD (SATANIC) AGENDA.
Seem impossible?  These things could become LAW in America and Canada before two years are out. See what has already occurred in China.  No doubt you haven't heard this on the mainstream News Media.
The Largest Behavioral Conditioning Experiment in History Has Begun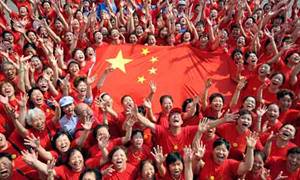 By: Kade Hawkins / Prophecy News Watch.com / October 22, 2015  
"The largest behavioral conditioning experiment in the history of mankind has just begun in China and, for those who value their freedoms in the West, one can only pray it never makes it here.
"A citizen score system has been developed which will rate each citizen on the basis of their political views, their expression on social media, the kinds of purchases they make, and their credit scores.
"These scores, ranging between 350-950, will be taken into account when handing out loans, approving travel visas, and other grants from the government.
"Such scores could also be used to determine who will have access to certain types of jobs.  Essentially, your life opportunities will be determined by this score.
"Where this system gets even more manipulating is that the scores of one's family and friends can also affect your score, thereby ensuring a social pressure to behave in the approved manner lest it affect those you know and care about.
"There will be no hiding your score from family or friends and its impact on them, as everybody will have the ability to check anyone else's score online.
"Once this system is in place, the government will have a very effective method of reinforcing the kind of behavior it believes to be politically and socially correct.
"One will not able to buy or sell without this mark."     Click Here to Read it All  
---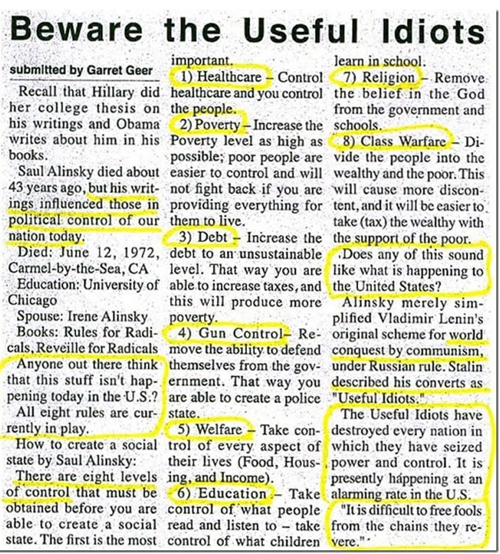 Scary as this may be, YAHUSHA HAMASHIACH has provided for this very thing long in advance that we may have ASSURANCE and a CONFIDENT EXPECTATION, and NO FEAR!  Take time to memorize this most awesome passage, for it is YAHUSHA'S PROMISE to His beloved people.
SALVATION'S PROMISE
Tehillim (Psalms) 91
You who dwell in the secret place of the Most High
Shall abide under the shadow of Al'Shaddai.
You will say of YAHUAH, "He is my refuge and my fortress;
My Alahim, in Him I will trust."
Surely He shall deliver you from the snare of the fowler
And from the perilous pestilence.
HE SHALL COVER YOU WITH HIS FEATHERS,
AND UNDER HIS WINGS YOU SHALL TAKE REFUGE;
HIS TRUTH SHALL BE YOUR SWORD AND SHIELD.
You shall NOT be afraid of the terror by night,
Nor of the arrow that flies by day,
Nor of the pestilence that walks in darkness,
Nor of the destruction that lays waste at noonday.
A thousand may fall at your side,
And ten thousand at your right hand;
BUT IT SHALL NOT COME NEAR YOU.
ONLY WITH YOUR EYES SHALL YOU BEHOLD,
And see the reward of the wicked.
Because you have made YAHUAH your refuge,
Even the Most High, your dwelling place,
NO EVIL SHALL BEFALL YOU,
NOR SHALL ANY PLAGUE COME NEAR YOUR DWELLING;
For He shall give His DIVINE PROTECTORS charge over you,
To keep you in all your ways.
In their hands they shall bear you up,
Lest you dash your foot against a stone.
You shall tread upon the lion and the cobra,
The young lion and the serpent you shall trample underfoot.
BECAUSE YOU HAVE SET YOUR LOVE UPON ME,
THEREFORE I WILL DELIVER YOU;
I WILL SET YOU ON HIGH,
BECAUSE YOU HAVE KNOWN MY NAME.
YOU SHALL CALL UPON ME, AND I WILL ANSWER YOU;
I WILL BE WITH YOU IN TIMES OF TROUBLE;
I WILL DELIVER YOU AND HONOR YOU.
WITH ETERNAL DAYS I WILL SATISFY YOU,
AND YOU SHALL BEHOLD HIM,
BY WAY OF YAHUSHA (MY SALVATION).

SONG: Salt & Light ~ Lauren Daigle  
SONG: Light of the World ~ Lauren Daigle
Barak hashem Yahusha haMashiach! (Bless the name of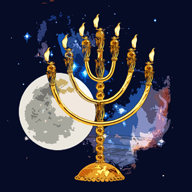 Yahusha the Messiah!)
Kerrie French