Newcomer's Guide to Astro-luni-solar Concepts
Newcomer's Guide
to Astro-luni-solar Concepts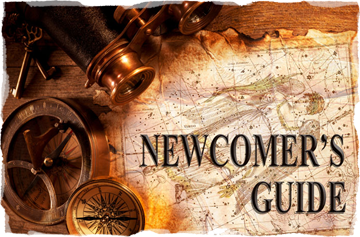 From the beginning of Genesis to the final words of Revelation, a preordained system of time-keeping is consistently revealed throughout the qadosh (set-apart) Scriptures. The celestial astro-luni-solar timepiece, representing the sun, moon, and stars, was created and displayed in the shamayim (heavens) six thousand years ago. It is this perpetual light show that continues to declare the majesty of the Creator in bold contrast to the modern Roman paper calendar hanging on walls and beaconed from electronic devices today (Psalms 19:1-4).
Because the starry constellations play a vital role in measuring time as an essential third part of the sun, moon, and stars, we at the Creator's Calendar have opted to utilize the term astro-luni-solar rather than a mere two part system represented by the term luni-solar, which wholly excludes the work of the stars.
In this newcomer's guide to astro-luni-solar concepts, the following articles and Hebrew word studies are organized for newcomers in a step-by-step introduction format:
In Hebrews 11:6 we have been instructed by Yahuah to diligently seek Him. The following word studies utilize the Strong's Bible Dictionary and the Brown-Driver-Briggs Hebrew Lexicon to bring to life the original Hebrew and Greek words in their original interlinear order.  In some cases we also utilize the Theological Wordbook of the Old Testament (TWOT).
Recommended Word Studies:
These precious teachings have been hidden just below the surface of modern translations. It is our prayer that you will continue to dig deep in the mines of truth as for buried treasure.
It is our desire that you not take our word for these things, but challenge our position with a thus says YAHUAH. Psalms 27:1-14
May YAHUAH make His face to shine upon you as you seek Him, the Father of Lights (James 1:17).