Sabbath Message – Judge Not
Shabbat Shalom Fellow Believers…
May this Sabbath be a day of praise and thanksgiving for all that Yahuah and Yahusha have done and are doing to prepare hearts for Eternal life. May each of us do the soul searching necessary to get right and remain right with Him. For our part is to confess our sins, declaring our constant need of Yahuah's forgiveness and then accept His pardon. We are then to turn around and give the same compassion and love to our fellow mankind. For our only confident expectation beyond the grave is in Yahusha, for it is by Him, and through Him that a future exists. Praise Yahuah!
Today's message is on character building and judging not lest we be judged.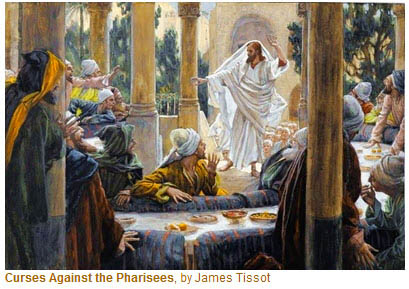 Character is something that each of us must ask Yahuah to 'refine' … when we look in the mirror we want to reflect our Messiah. By His example and His alone we find what each of us needs to strive to be. One of the pitfalls of our sinful, human nature is that of criticizing others. We all at one time or another have fallen short in this area.
For 'myself' I need to ask the Ruach (Spirit of Yahuah) to daily show me 'who' lives in my heart… and to ask the all-important question "whose character do I reflect?" There is much for us to contemplate after reading this short article.
"Judge not, that you be not judged." Matthew 7:1
Yahusha's instructions with regard to judging others is very simply put; He says, "JUDGE NOT."
The average Believer is the most piercingly critical individual known to man. Criticism is one of the ordinary activities of people, but in the spiritual realm nothing is accomplished by it. The effect of criticism is the dividing up of the strengths of the one being criticized.
The Ruach (Spirit of Yahuah) is the only one in the proper position to criticize, and He alone is able to show what is wrong without hurting and wounding. It is impossible to enter into fellowship with Elohim when you are in a critical mood. Criticism serves to make you harsh, vindictive, and cruel, and leaves you with the soothing and flattering idea that you are somehow superior to others. Our Messiah says that as His Disciple you should cultivate a temperament that is never critical. This will not happen quickly but must be developed over a span of time.
You must constantly beware of anything that causes you to think of yourself as a superior person.
There is no escaping the penetrating search of my life by Yahusha. If I see the little speck in your eye, it means that I have a plank of timber in my own.
"And why do you look at the speck in your brother's eye, but do not consider the plank in your own eye? Or how can you say to your brother, 'Let me remove the speck from your eye'; and look, a plank is in your own eye? Hypocrite! First remove the plank from your own eye, and then you will see clearly to remove the speck from your brother's eye. Matthew 7:3-5
Every wrong thing that I see in you, Elohim finds in me. Every time I judge, I condemn myself.
But we know that the judgment of Elohim is according to truth against those who practice such things. And do you think this, O man, you who judge those practicing such things, and doing the same, that you will escape the judgment of Elohim? Or do you despise the riches of His goodness, forbearance, and long-suffering, not knowing that the goodness of Elohim leads you to repentance? Romans 2:2-4
Stop having a measuring stick for other people. There is always at least one more fact, which we know nothing about, in every person's situation.
The first thing Elohim does is to give us a thorough spiritual cleaning. After that, there is no possibility of pride remaining in us. I have never met a person I could despair of, or lose all hope for, after discerning what lies in me apart from the grace of Elohim.
"But in accordance with your hardness and your impenitent heart you are treasuring up for yourself wrath in the day of wrath and revelation of the righteous judgment of Elohim, who "WILL RENDER TO EACH ONE ACCORDING TO HIS DEEDS." Romans 2:5, 6
The above excerpt from My Utmost for His Highest by Oswald Chambers.
Father forgive us when we have been standing in judgment of one another…
Song: I will Not Walk Away from You ~ Michael Card

Respectfully prepared by Debbie of The Creator's Calendar Team
---
Below is a map illustrating the visitors to TheCreatorsCalendar.com in the last 24 hours. Please know that these are folks just like yourself searching for truth in preparation for Yahusha, our Messiah's soon return. Please hold these folks up in prayer as the Eternal Father is seeking to and fro upon the earth for those who will be numbered among His obedient followers.
For the eyes of the Yahuah run to and fro throughout the whole earth, to show Himself strong on behalf of those whose heart is loyal to Him. 2 Chronicles 16:9
Today's Feature Article for additional Sabbath reading: Samoa's Dateline Paradox