Sabbath Message – Show Us Your Ways
Shabbat Shalom Fellow Believers in the Eternal,
May the sacred names of Yahuah and His Son be praised on this qodesh Sabbath!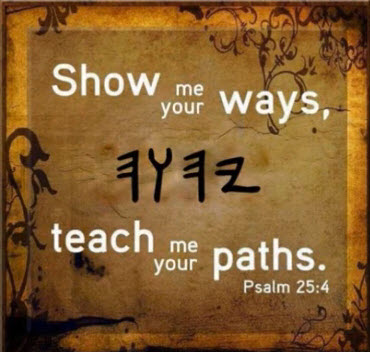 Thanks to several kind responses to last weeks misguided announcement, a reversal has been made and the Creator's Calendar website. We have officially returned to our nine year stance on the 12 hour "day" and 24 hour lunar calendar "date" commencing at sunrise. I take personal responsibility for this error in judgment, yet as a result of this mishap some new light has been unearthed. When changes are made much goes into the decision process. But although there was evidence, we have returned to the full weight of evidence supporting the day and calendar date beginning at sunrise.
The article, Three Months in a Row – Part 1 has been repaired and reflects the correct day/night cycle from sunrise to sunrise.

Article/Study: Twelve Pearl Gates are Twelve Full New Moons (short and recently updated)

Health Watch: GcMAF: The Amazing answer for your Health

Song: I Am Not Alone (Live) – Kari Jobe
Song: The Sacrifice Lamb – Joshua Aaron
May Yahuah continue to guide each of us, keeping us humble, as we seek to walk in His ways.


Kerrie French
TheCreatorsCalendar.com