Sabbath Message – The Great Divine Audit
Shabbat Shalom Fellow Believers!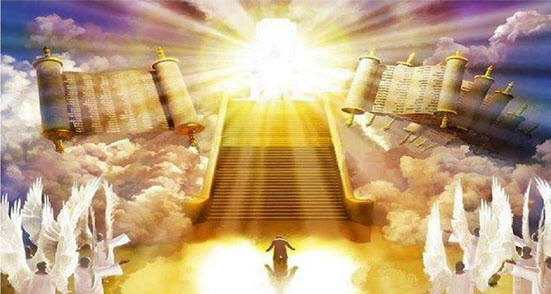 May we each know that the "Set Apart Ruach (Spirit)" is present to the FULL in our lives.
From time to time businesses, charitable institutions and government agencies receive a visit from an auditor. The auditor's job is to examine the financial records of these places to see just how accurate their books are. In short those who handle money must give an account of their actions.
The mere fact that an audit will take place encourages some to be honest about these affairs. But a crafty person can find ways to "fix" the books, so they may look legitimate when in reality they are not.
Human auditors are "fallible."
In Romans 14, Paul says that the Eternal Alahim will someday conduct His own audit or an accounting for each life lived. You and I will have to "give an account" of ourselves "to the Eternal."
So then, each of us will give an account of ourselves to Alahim. Romans 14:12
There is a big difference between the Divine Auditor and the earthly ones – Our Divine Auditor is "infallible." He can't be fooled. No one can "fix His Books."
Now all has been heard; here is the conclusion of the matter: Fear Alahim and keep His commandment, for this is the duty of all mankind. Ecclesiastes 12:13
In my understanding of this "final audit," it is not based solely on whether we kept Alahim's commandments (as important as this is) but on whether we have accepted Messiah and have a heart relationship with Him as our Savior and Advocate. It is only within this trusting relationship that commandment keeping can be accomplished and has any significance to us as Believers.
Paul has zeroed in on one particular commandment in this chapter – "stop judging your neighbor." It is strange that those of us who honestly have a concern with keeping all the "Rules" of Yahuah Alahim, often forget or lay aside the one that speaks of being judgmental toward others. In so doing we actually break all Ten Commandments because we have dared to take over Yahuah's role and put ourselves in His place, which in turn is a transgression of His first Commandment.
So Paul says to you and I … Listen up here!
We have ONE Judge; and each of you "self-appointed" righteous ones will someday stand before His throne and give an account of your life in your final audit. The advice for each of us today is to stop judging and start exhibiting Yahuah's love.
Without Yahuah's continuous compassion we have no confident expectation. After all, if "all have sinned," He has a perfect right as our Sovereign King to condemn us. But He has made a provision for each of us to escape any condemnation; as it is only through Yahusha's perfect life, death and resurrection and His ministry in the Sanctuary above that we are forgiven rather than condemned!
Therefore, He asks us to do the same for our fellow Believers … be compassionate in showing the attributes of Galatians 5 toward them.
But the fruit of the Ruach (Spirit) is love, joy, peace, forbearance, kindness, goodness, obedience, gentleness and self-control. Against such things there is no law.  Those who belong to Yahusha the Messiah have crucified the flesh with its passions and desires.  Since we live by the Ruach (Spirit), let us keep in step with the Ruach (Spirit).   Let us not become conceited, provoking and envying each other. Galatians 5:22-26
This is a tall order to be sure and one that many of us struggle with daily. We must consider that none of us has every "jot or tittle" figured out. We are all progressing in truth, so let us allow the "Set Apart Ruach" to do the work needed within us; to be fit for citizenship in Yahuah Alahim's Kingdom and to be ready for His final audit.
Let us ever remember that judging tears down and demonstrating Yahusha builds up. At the end of the day we are accountable to only ONE … our Eternal Creator.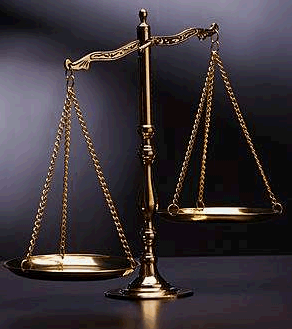 SONG: Set Apart ~ Honey in the Rock
https://www.youtube.com/watch?v=ZQ_lhquXyc4&index=18&list=RDlRS3GD-5eS8
SONG: Psalm 91 ~ Sons of Korah
https://www.youtube.com/watch?v=YvhWTWpNWL0&feature=youtu.be
SONG: B'nai Shalom (Children of Peace) ~ Kerry Alexander
https://www.youtube.com/watch?v=NF0O3MOoJ2U&list=PL4C510CF276CDD010&index=8
Respectfully prepared by Debbie of The Creator's Calendar Team
P.S. The image below captures the visits to the www.TheCreatorsCalendar.com  in the last 24 hours.  Each red flag represents a home where someone is seeking truth as for buried treasure.  Please know that you are not alone.  When our Messiah returns we are told there will be 144,000 along with a great multitude.  Let us pray that we each continue to grow in love and compassion and a greater knowledge of His TRUTH in preparation for His return.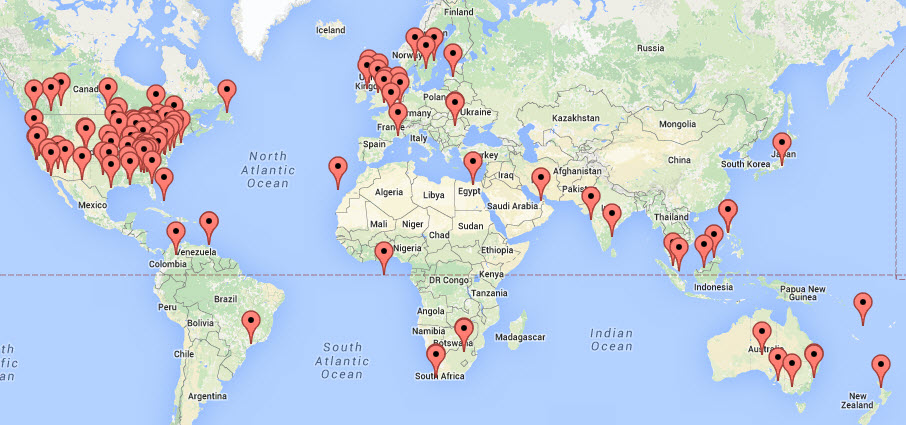 Feature article today is:  Restoring the Creator's Calendar